Welcome to Oak Ridge Golf Course in Milton, Wisconsin. Come for the love of golf, stay for the love of our community.
Junior Golf Is On!
Get the kids out of the house and into the fresh air!
Junior golf 2023 is almost underway in Milton, WI again. Sign Up will begin online on Sunday, April 30 at 6:00pm CST.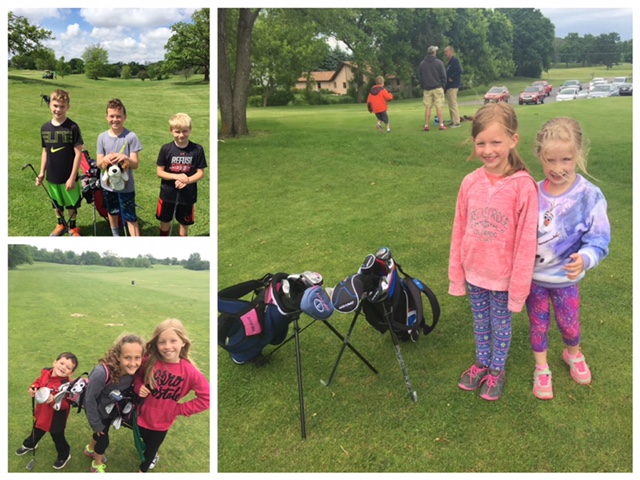 Want to Play?
Best way to find out if the course is available is to CALL US!
608-868-4353
Online tee times not always available due to the flexibility of our leagues, members, and outside events.  Please call to find out what time is best to play!
Online Tee Times Available!
Oak Ridge Golf Course has always been a golf course that handles the majority of our play on a walk-on basis.  We take pride in getting to know our customers and accommodating their special requests to give everyone an enjoyable golfing experience.  However, during 2020's pandemic "safer at home" time period, we were able to come up with an online booking system to consider the health and welfare of our customers, employees, and community members, so golfers didn't need to enter the clubhouse to check in.  Now in 2023 we are still offering this online booking process, but it is not required.  It may be possible to call ahead to find out if there is any availability.  If you would prefer to pay at the course, we are happy to take your tee time over the phone.  Just give us a call!  608-868-4353

Welcome to Oak Ridge Golf Course
Located in Milton, Wisconsin, Oak Ridge Golf Course Offers the Following Ammenities





Here at Oak Ridge Golf Course, in Milton, Wisconsin, we like to treat everyone on the course with the same level of respect and decency that we treat our neighbors, friends, and family. We take pride in sharing our love of the game, the outdoors, and the community with each of our valued guests.
Our well maintained fairways sit atop rolling hills and long flats, adorned with majestic oak trees, American Elms, White Oaks and more. Our meticulously maintained greens are awaiting you for your next outdoor challenge. Outside of our course, we are surrounded by a family friendly community with unique shopping and dining opportunities. We're confident that our course will have you coming back again and again for the love of the game, while our community will have you staying a while longer to enjoy all we have to offer.