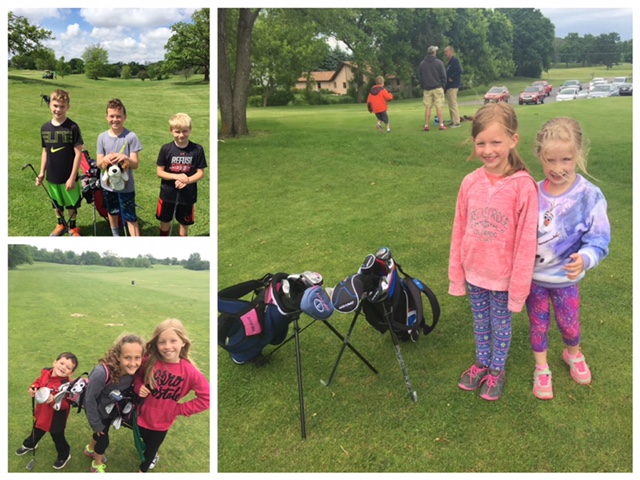 What is it?
A great way to learn the game of golf.
Who can do it?
Boy and girls ages 4 to 18
may participate.
All skill levels welcome!
WHen is it?
Choose between Tuesday or Thursday sessions. See below for more details.
How much is it?
Price range between
$80 to $110.
See below for more details.
Junior Golf
Summer Program: Junior Golf Program at Oak Ridge Golf Course in Milton, Wisconsin
Are you looking for something your kids can do during the summer?
Come on out for some fresh air in a wide open space. Give your kid the opportunity to develop character building skills like practice, patience, and focus.
What is the Oak Ridge Junior Program?
The Oak Ridge Junior Program is a great way to learn the game of golf.  Participants will learn the basic fundamentals of the golf swing throughout 6 lessons, as well as rules and etiquette as they play a few holes after each lesson.  The instructors are Kirk and Andrea Wieland, both golf professionals at Oak Ridge Golf Course in Milton. Kirk is the current head coach of the Milton High School boys golf team.  Andrea is the head coach of the women's golf team at the University of Wisconsin-Whitewater.
Who can be in the Program?
Boys and girls ages 4-18 may be a participant, and all ability levels are welcome.  Parents are strongly encouraged to attend each session to walk along with their children when they golf on the course.  Back this year:  We are offering one High School Only class, for kids of high school age, and also a few "1-Holer" classes to kids ages 4-6.  See attached files at bottom of page for more info.
When does it take place?
Participants will choose between Tuesday sessions OR Thursday sessions. For 2023, these session dates are listed in the link below.
The lessons will take place at the Bonny Meade Links driving range (across the street from Oak Ridge), and the students will golf at Oak Ridge after each lesson session.  The year-end tournament is held at Oak Ridge.
How much does it cost?
Prices for the program, which includes 5 lessons, golf following each lesson, and a year-end tournament, range from $80 – $110, depending on the level the individual signs up for.
How do I enter?
Please feel free to read below for more information regarding the signup procedure.
Sign up will be ONLINE on a first-come, first-serve basis.  We are only taking online sign-ups…..However, we still anticipate that most sessions will fill up quickly.  1. The sign ups can ONLY be taken online, so we can no longer take paper forms.  2. Even if you choose to sign up AFTER the deadline, you will still need to sign up online.  3. You will have the OPTION of paying online, but the entry fee for the program is LESS if you pay via check or cash, since you will avoid the service fees that are charged with credit/debit transactions.  (Your payment would be due 1 week after you sign up.)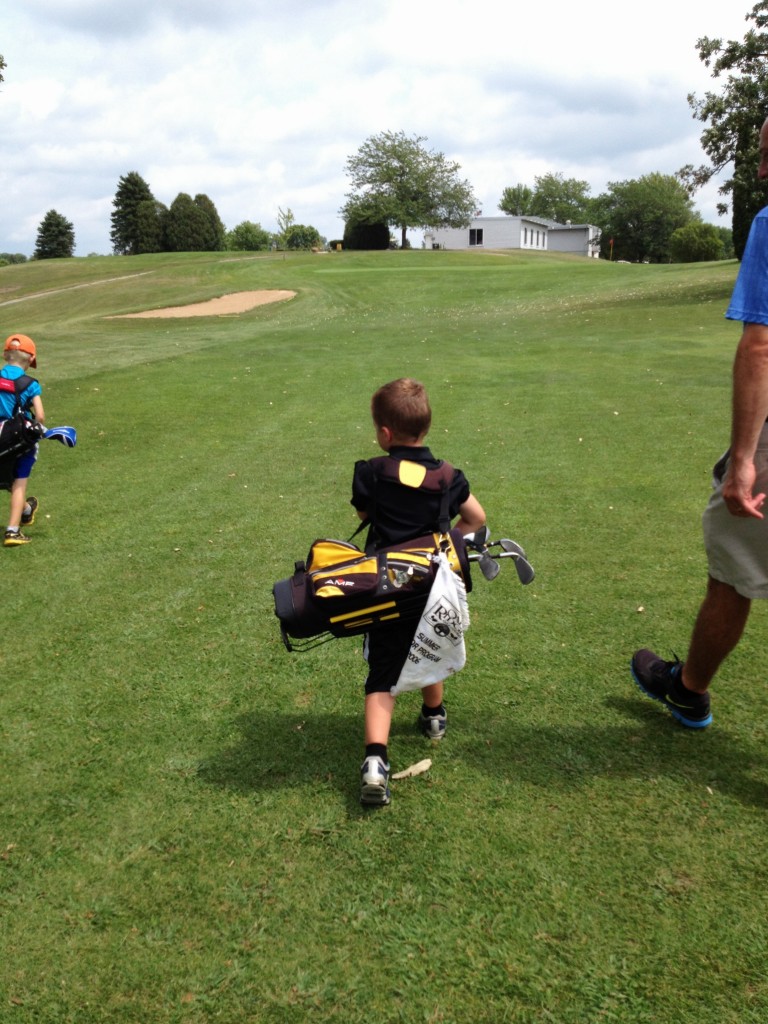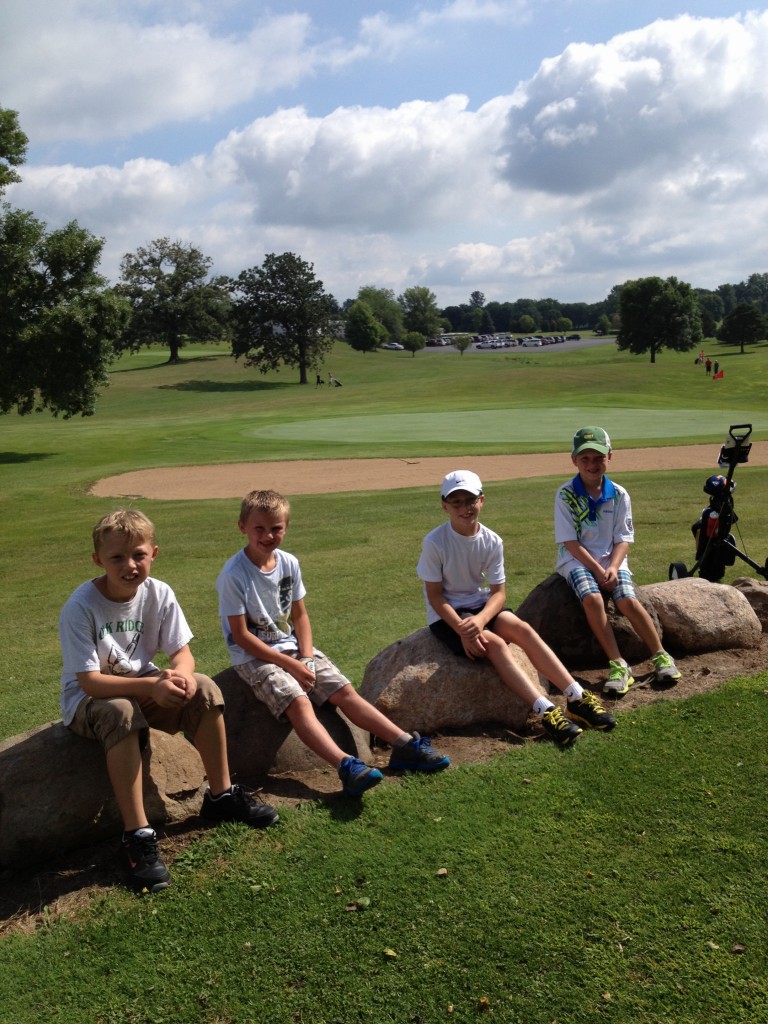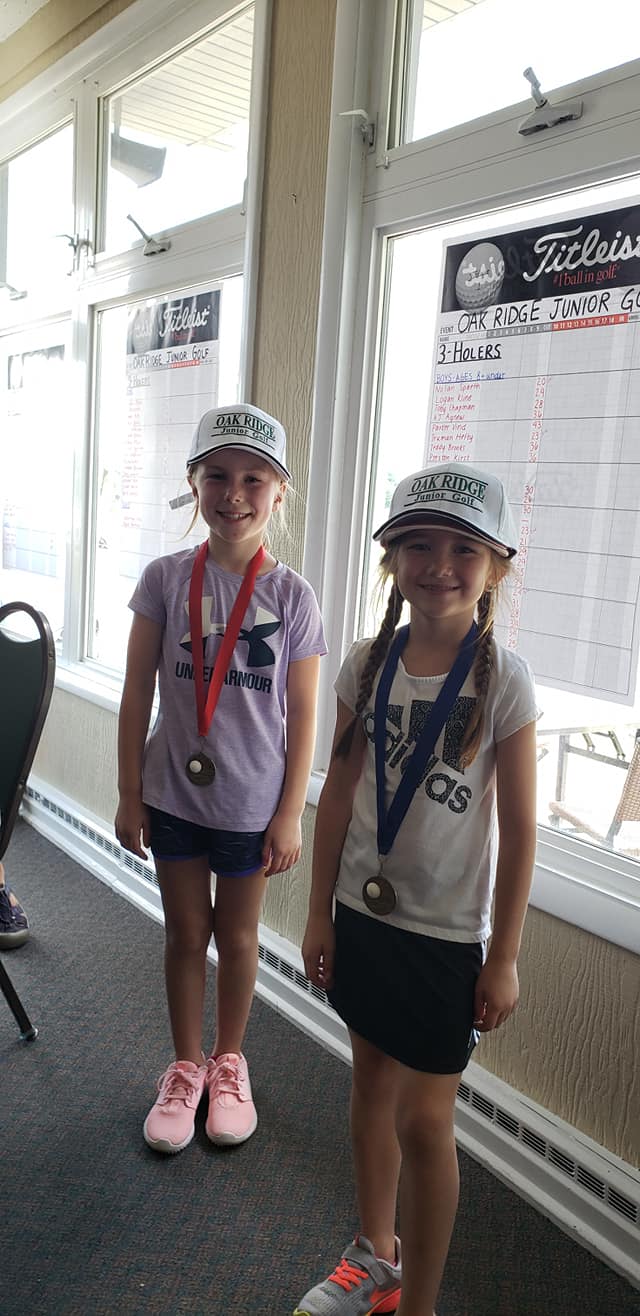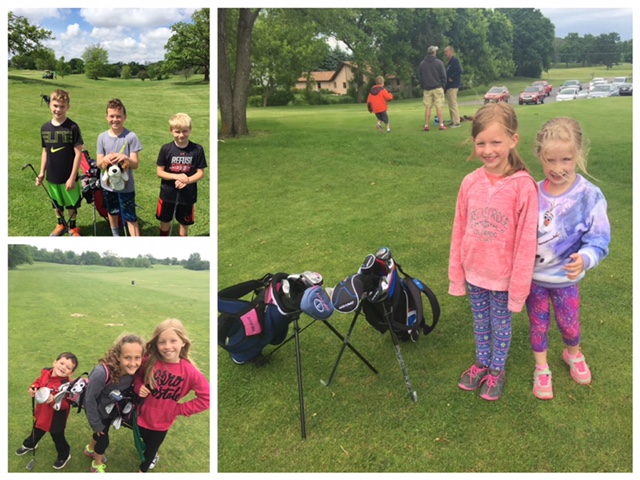 2023 Oak Ridge Junior Golf Program
The 2023 Oak Ridge Junior Golf Program schedule is set, and will be similar to 2021 & 2022's programs.
We may not have all the answers, but we do know a whole lot about golf! We'd love to share our love of the game and knowledge of the sport with you, your friends, family, and especially your little pro golfers.